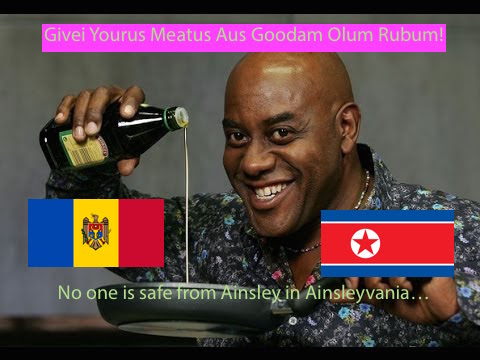 the ainsleyvanian soviet state is a sovren nashon on the boarder of transylvania and that place in avengers suckoavia. it is a really cool place and we have tuns of cool stuff we are run by a 7 yeer old named Mohammed Ihsan it's so cool that his naim is capitol leters!
we want to be the rulers of the world & we all reddy have half of malaysia. come buy ar cool cars to at hackers.ru.
this is not vandal ism we are actly 8 yeers old dont delete!
Ad blocker interference detected!
Wikia is a free-to-use site that makes money from advertising. We have a modified experience for viewers using ad blockers

Wikia is not accessible if you've made further modifications. Remove the custom ad blocker rule(s) and the page will load as expected.