Principal Oligarchy of Osterpomerania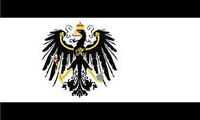 The Principal Oligarchy of Osterpomerania is the newest ripoff of Prussia and Pomerania. We came to destroy the Illuminati like all the kids in our class. We must destroy them at all costs.
We love Germany. Germans are cool and stuff. And especially Prussia, because everyone rips it off so it must be awesome, right?
Ad blocker interference detected!
Wikia is a free-to-use site that makes money from advertising. We have a modified experience for viewers using ad blockers

Wikia is not accessible if you've made further modifications. Remove the custom ad blocker rule(s) and the page will load as expected.